Saturday October 22nd,
10:00am-2:00pm
Come join us for an amazing day of fun, laughter, prizes and community building. We've got bouncy castles, games, slime, STEM and the famous Howard Cake Walk!
We need YOU to make this event a success.
Donate your time: have a resolution to get more involved at your child's school this year? It takes a small army to run the Fete and our work starts now! We are looking for over 100 volunteers to help make this event a tremendous success. Sign up for a 2 hour shift on event day and your kids will be thrilled! Sign up through the link below (click the "SIGN UP!")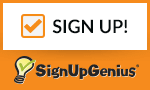 Donate items: We need small toys for the fishpond, wine for the wine raffle and loads of baked goods for the bake table.
Drop off small toys (no plush or broken) and wine ($15 min) at the office throughout the week. Bring your baked goods (gluten and nut free needed) to the office on Friday October 21st or before 9am the morning of the Fete.
We look forward to seeing you there.
Fall Fete Chairs
Sima Gandhi & Yvonne Gimbert