We are only 3 sleeps away from Fall Fete and in urgent need of volunteers.  They say a picture is worth a 1000 words…
So click the button below and sign up for a 2 hour shift at Chez Howard,  a bouncy castle or the good ole' toilet toss.  Please don't make us beg again tomorrow.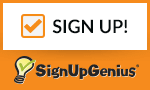 And don't forget to contribute to these fun Fete activities as well:
WINE RAFFLE: Have an extra bottle left over from Thanksgiving? The wine raffle is the easiest way to contribute to the Fall Fete. Drop off a bottle of wine (suggested minimum of $15) to the office.
BASKET RAFFLE: One of the highlights of the Fall Fete is our Basket Raffle. It takes a lot of time to organize and assemble the baskets and we need donations as soon as possible to make interesting baskets to raffle off.  You can drop these items off in the basket outside the Office (the sooner, the better).
BAKE TABLE: Bring your nut-free goodies to be sold at the ever popular bake table.  Squares, cupcakes, cookies – all welcome.  We would love gluten-free offerings as well. Drop off baked good on Friday evening or before 9am Saturday.
Any questions, please contact us at Fall Fete.
Thank-you,
Fall Fete Co-Chairs
Olivia Burgess &  Nancy Collett